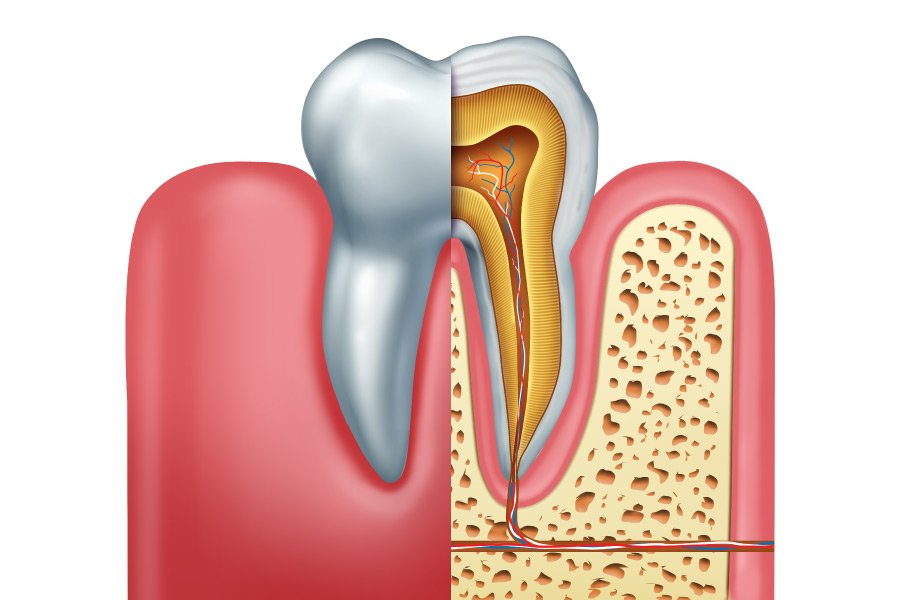 Do you experience lingering tooth pain after you drink or eat something cold? Do you feel pain when there is pressure on your tooth? These are just a few signs that could mean you may need root canal treatment.
However, root canals are not as scary as you think! This restorative treatment can remedy your pain while preserving your natural tooth.
What Is a Root Canal?
A root canal is a procedure that is needed when the pulp, the soft tissue inside a tooth, becomes damaged or infected as a result of decay or injury to the tooth. The pulp is removed and the inside of the tooth is cleaned out. After, the tooth is filled with a special dental material and sealed. Sometimes a crown is needed if the tooth requires additional fortification.
This procedure is not as scary as you might think! In fact, this restorative treatment can remedy your pain while preserving your natural tooth so you don't need to get an extraction.
Root Canal Procedure
Root canal therapy is a nearly painless procedure; the most you should feel is a bit of pressure. Local anesthetic numbs the area around the affected tooth. Dental sedation can also help you feel calm and relaxed.
For a few days after, you may experience soreness and discomfort as you heal. Your dental team will provide you with detailed aftercare instructions based on your situation to help you have avoid any complications.
Restorative Dental Care in Frisco, TX
At Serenity Dental Studio, we emphasize patient education and do our best to help our patients feel informed about their oral health. During your appointment, we will walk you through our findings and why we recommend a certain treatment. We offer comprehensive dentistry, including root canal therapy, and accept patients of all ages. We also offer an in-house membership club that covers your preventive care with a monthly subscription and unlocks discounts on our other services. Contact us to learn more!