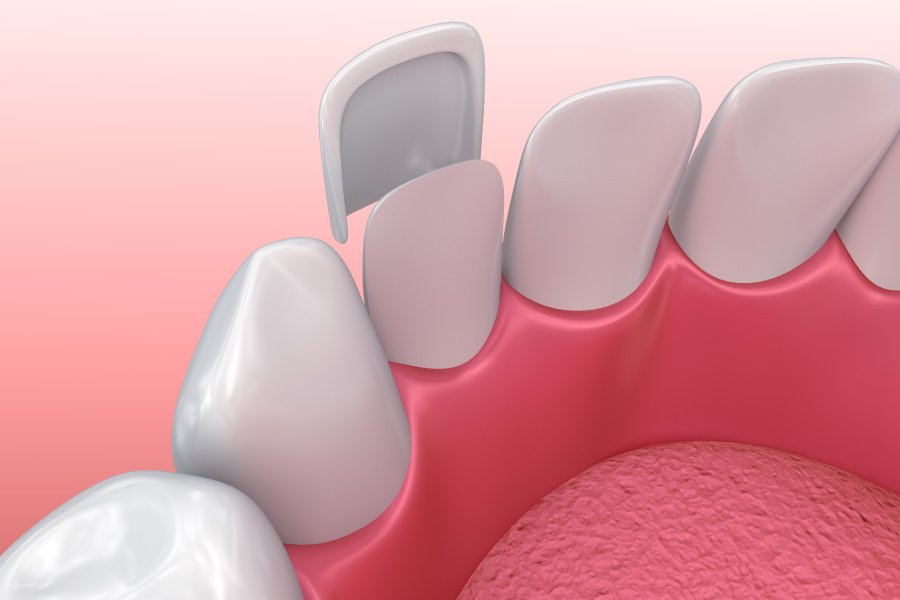 Dental veneers are a permanent way to dramatically enhance the appearance of your smile. This versatile treatment is the secret to many celebrities' megawatt smiles. However, there are several common misconceptions about veneers. For example, some patients mistakenly think that veneers are:
1. Big or Cartoonish
If you go to a qualified dentist, like Serenity Dental Studio, you will not get ill-fitting dental veneers that look unnatural or bulky. The custom porcelain veneers that we create for our patients look beautifully realistic.
2. Only for Front Teeth
Dental veneers can be applied to all teeth, even teeth in the back! A veneer on a single tooth or veneers on a few teeth can make your smile more uniform. Depending on your needs, having veneers on many teeth may truly transform your smile.
3. Expensive
At Serenity Dental Studio, we accept a variety of payment options to make veneers affordable!
4. Hard to Maintain
Once you get dental veneers, you should treat them as you would your normal teeth! Brush your teeth twice a day for two minutes each time, floss every day, consume a balanced diet, drink plenty of water, visit us for routine checkups and cleanings, and avoid tobacco products. Veneers that are well taken care of can last upwards of 20 years!
5. Time-Consuming & Painful to Receive
The dental veneer process is actually a fairly fast and painless procedure. You'll need a consultation to make sure you are ready to commit to this permanent cosmetic treatment. Your dentist will prepare your teeth by removing a small amount of enamel and take impressions to design the perfect set of veneers for your smile. Once your veneers are ready, your dentist will bond them to your teeth, which requires minimal anesthetic.
Dental Veneers in Frisco, TX
Consider dental veneers if you are interested in enjoying a beautiful, even, and bright smile. Our team would be happy to answer any additional questions you may have about this cosmetic treatment. Contact our office today to schedule a consultation!