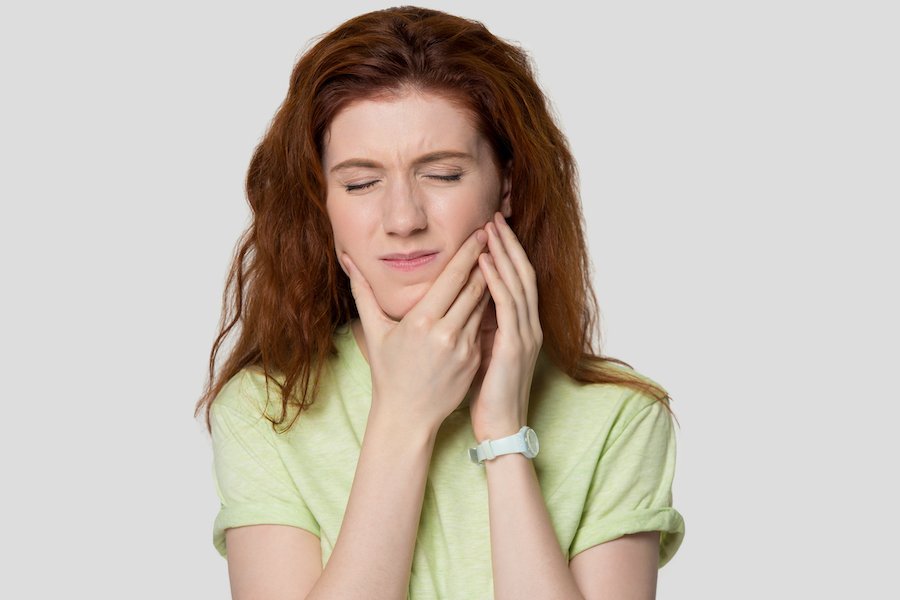 A bright, white smile is often considered a sign of good oral health and can boost confidence. However, if you have sensitive teeth, you may be wondering if it's still possible to have your teeth whitened. We're happy to share that even if you have sensitive teeth, you can achieve a whiter smile with teeth whitening!
Understanding Tooth Sensitivity
Tooth sensitivity usually occurs when the protective layer of enamel on your teeth is worn down, exposing the underlying dentin. This lack of protection can lead to discomfort or pain when exposed to certain triggers like hot or cold temperatures, sweet or acidic foods, and even teeth whitening products.
Consultation with a Dentist
Before embarking on any teeth whitening journey, it's crucial to consult with a dentist like Dr. Kengskool. At your dental visit, a thorough exam of your teeth can be completed to identify the cause of your tooth sensitivity. If there are underlying dental issues like cavities or excessive enamel wear, they can be addressed before teeth whitening.
Teeth Whitening Treatment
While there are many types of teeth whitening options available, professional teeth whitening performed by a dentist is generally the safest option for individuals with sensitive teeth. By visiting a dental office for teeth whitening, you can enjoy quick, stunning results with minimal risk for tooth sensitivity.
Alternative Whitening Methods
If traditional teeth whitening methods are not suitable for your sensitive teeth, there are alternative options to explore. For example, whitening toothpaste, although not as effective as professional treatments, can help remove surface stains. Another option is dental veneers, which can permanently improve the appearance of your teeth without exposing them to bleaching agents.
Achieve a Brighter Smile in Frisco, TX
By consulting with our dentist in Frisco, TX, we can help you address any underlying dental issues and explore the best whitening treatment for your smile. Contact Serenity Dental Studio today to learn how you can achieve a brighter smile!