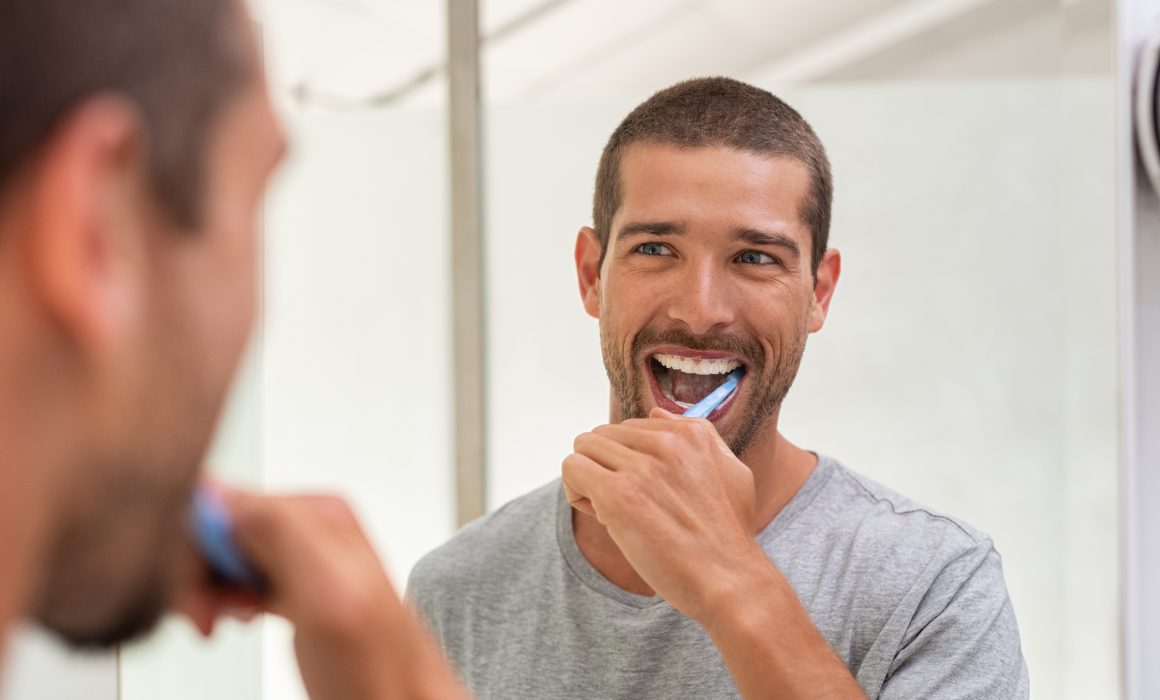 While your tooth enamel is strong, it is still susceptible to erosion by acids produced by bad bacteria. If weakened areas of enamel are not remineralized, they become permanently damaged in the form of holes, called cavities. If left untreated, cavities can result in serious issues, like infection and tooth loss. They can be repaired with fillings, but it's better to simply prevent their formation in the first place.
Brush & Floss Every Day
Plaque, which is a sticky film of bacteria, develops when you eat anything with sugar, including candy, pasta, bread, fruit, juice, soda, and so on. Bacteria produce acids, which wear down your tooth's enamel and irritate your gums. Brush your teeth twice a day for two minutes each time and floss every day to prevent plaque from building up on your teeth and under your gumline.
Get Professional Cleanings Twice a Year
Even if you take excellent care of your teeth at home, you should still visit the dentist for regular cleanings and exams. We'll clean off tartar (which is hardened plaque), remove stains, and identify areas at a higher risk for decay. We can also apply a concentrated varnish of fluoride to help fortify your teeth.
Avoid Snacking Throughout the Day
Frequent snacking is linked to a higher risk of cavities. When your mouth never gets a break from food, it becomes a very acidic place. Eat regular meals and try to eat any snacks or treats all at once instead of grazing on and off during the day.
Drink More Water
Water washes away food debris and sticky plaque. It's especially important to stay hydrated if you deal with dry mouth, which makes it easier for cavities to form.
Use Fluoride
Fluoride is a natural cavity-fighter added to many tap water systems and toothpaste brands. You're probably getting enough of this fortifying mineral if you use toothpaste with fluoride and your area has fluoride in the water.
Preventive Dental Care at Serenity Dental Studio in Frisco, TX
Cavities are usually preventable! Following these tips will dramatically reduce your risk of developing a cavity. But if you do get a cavity, we offer restorative treatments like fillings and root canal therapy. If you have questions about cavities or want to schedule an appointment with our team, please contact us today!