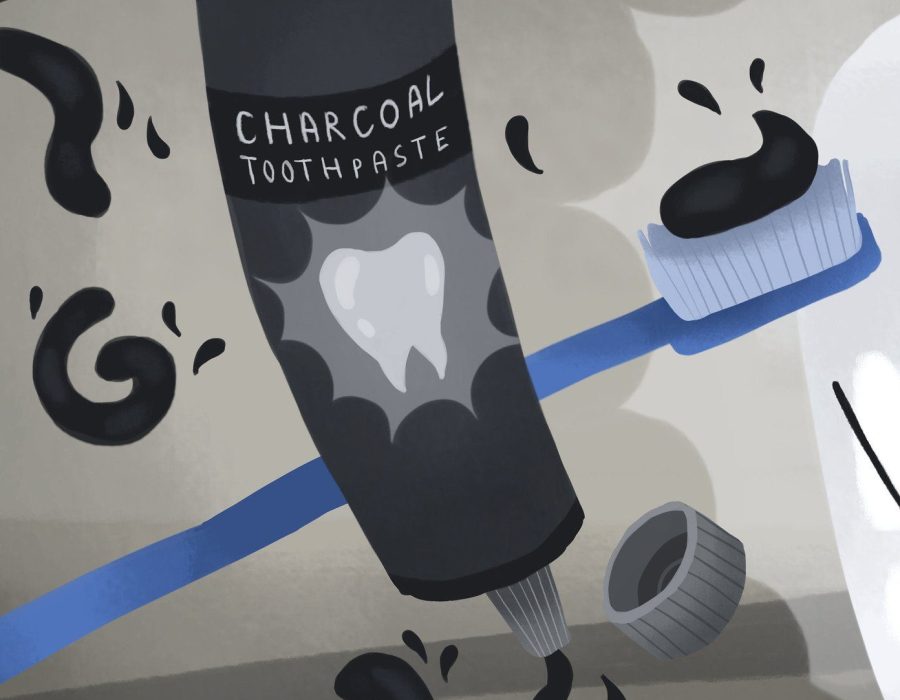 Charcoal toothpaste has gained popularity in recent years as a seemingly natural way to whiten teeth. Charcoal is highly absorbent. Charcoal toothpaste contains activated charcoal, a form of carbon that has been treated with oxygen to make it more porous. The idea behind using activated charcoal in toothpaste is that it can bind to toxins and stains on the teeth, removing them and leaving the teeth looking whiter.
Drawbacks of Charcoal Toothpaste
It is important to note that charcoal toothpaste is only able to remove surface stains. That means if you have intrinsic yellowing and severe tooth stains, brushing with charcoal toothpaste won't make much of a difference.
Charcoal toothpaste is abrasive. While mild abrasives may be beneficial in removing tartar and mild stains from teeth, they could lead to enamel erosion and tooth sensitivity if used excessively.
Many charcoal toothpaste options do not contain fluoride. Fluoride is a beneficial mineral added to traditional toothpaste that helps prevent tooth decay by fortifying the crystalline mineral structure of your tooth enamel.
Cosmetic Dentistry in Frisco, TX
While trying out a new trend like charcoal toothpaste may not be detrimental to your oral health when used in moderation, it may not provide you the cosmetic and oral health results you wish for. Instead, professional dental services like cosmetic dentistry treatments and routine cleanings can safely and effectively help you achieve a bright and healthy smile.
At Serenity Dental Studio, we offer comprehensive dental services, including preventive cleanings, sealants, fluoride treatments, professional teeth whitening, veneers, crowns, bridges, and more! Contact us today to schedule a consultation to learn how we can help you improve your at-home oral hygiene routine and the health and appearance of your smile.
Image from Authority Dental under CC 2.0