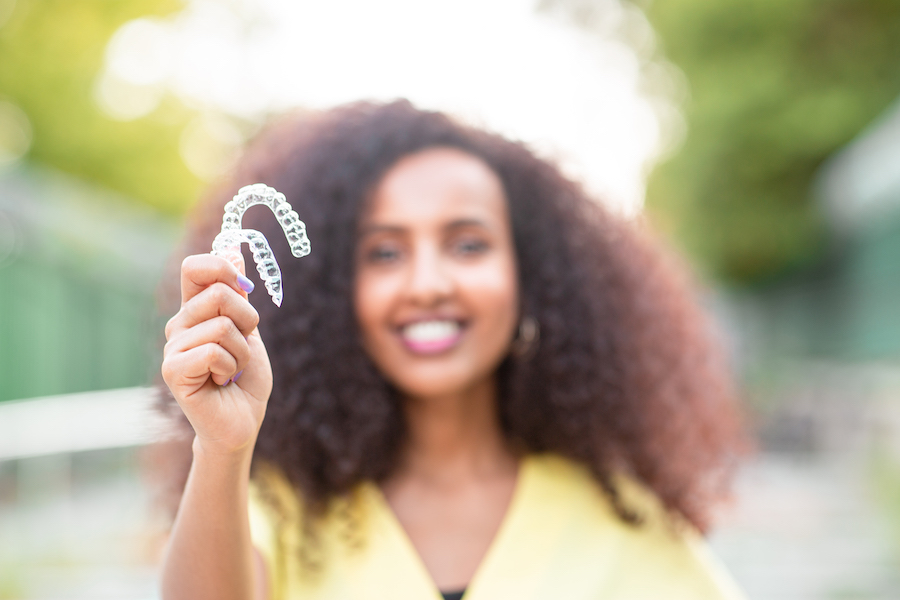 Many people associate wearing braces with being a teenager. However, there's no rule saying only middle schoolers or high schoolers can get orthodontic treatment! This includes Invisalign clear aligner therapy too. Both young adults and older adults can benefit from this discreet orthodontic treatment.
The Ease of Orthodontic Movement
The density and developmental stage of a younger patient's jawbone makes it easier to move teeth into straighter positions. While it's definitely not impossible to straighten your teeth if you aren't a teenager or young adult, it may take longer as an adult.
Sticking to the Treatment Plan
Braces are temporarily bonded to the teeth during the entirety of treatment. In contrast, Invisalign aligners have to be taken out for eating, drinking anything other than water, and for brushing and flossing your teeth. It can be tempting to leave the trays out for a longer time period than these activities take. But they must be worn for 20-22 hours a day to keep your treatment moving along. Patients, whether they are a teenager, young adult, or older adult, must be responsible enough to be compliant with their treatment plan. They cannot regularly forget to put their trays back in, or simply choose not to out of convenience. Not wearing your aligners can prolong and even derail your progress.
Convenience for Adults
Adults may want straighter teeth but don't want the noticeable appearance of metal brackets and wires, especially if they want to maintain a professional appearance for work. While traditional braces are not inherently unprofessional-looking, they can make adults feel more self-conscious. Invisalign is the ideal orthodontic treatment for adults of any age and in any stage of life because of how inconspicuous and convenient it is.
Invisalign in Frisco, TX
If you're wondering whether Invisalign is right for you, we invite you to come into Serenity Dental Studio for an orthodontic consultation. We can give you our professional recommendation about whether or not you're a good candidate for Invisalign. Please contact us today!