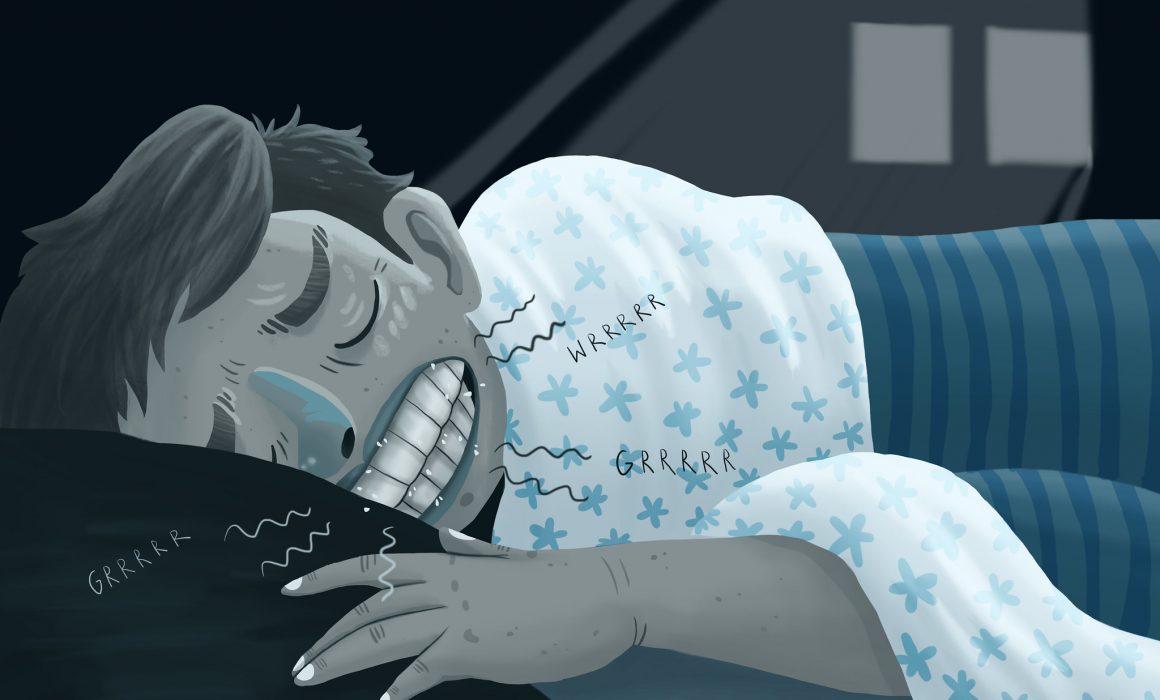 In addition to keeping your partner awake at night, nighttime teeth grinding and clenching (also known as bruxism) can poorly impact your oral health. At Serenity Dental Studio, we can help alleviate the negative effects of nighttime teeth grinding!
What Causes Nighttime Teeth Grinding?
Nighttime teeth grinding can be hard to diagnose on your own, as you may be doing it without realizing it. There are many factors that can cause you to grind your teeth. For some patients, teeth grinding is a reflection of stress and tension experienced during the day. For others, teeth grinding is a sign of alignment issues. Certain medical conditions or medications can also contribute to teeth grinding.
Negative Effects of Nighttime Teeth Grinding
Teeth grinding can cause a variety of issues, such as: pain and stiffness in the jaw joints, face, and surrounding areas; earaches; tension headaches; degeneration and dysfunction of the temporomandibular joints; and difficulty talking, chewing, and swallowing. Grinding puts teeth under abnormal pressure, which can lead to receding gums, cracks, chips, and thin enamel that increases your risk of sensitivity and infection.
How Do We Treat Nighttime Teeth Grinding?
One way we treat teeth grinding is by creating a custom nightguard. This becomes a shield between your top and bottom teeth. A nightguard can alleviate many of the symptoms associated with teeth grinding and protects teeth from shifting, wearing down, or breaking. It can also help you get better quality sleep, which will improve your mood, energy level, brain function, and overall quality of life.
If you think a nightguard might help you, the first step is scheduling a consultation with our team. We'll discuss your oral health and look for signs of nighttime grinding. Then, we'll design your customized nightguard. Please contact us today to schedule your consultation at Serenity Dental Studio!
Teeth grinding image from Authority Dental under CC 2.0